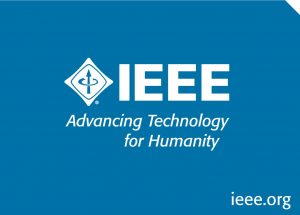 Desde IEEE, nos invitan a una sesión de IEEE & La Ingeniería Aeroespacial y Telecomunicaciones
Día: jueves, 7 de octubre
Hora peninsular:  10:45 Horas (Madrid time)
Medio: La Sesión se realizará Online a través de la aplicación Zoom.
Link de Registro: 
https://us02web.zoom.us/meeting/register/tZwpdO-vrz4rHdXV7TUGGy3PeIg-pzjur8LT
Tras la Sesión se proporcionará tanto la grabación como las presentación.
Sesión: IEEE & La Ingeniería Aeroespacial y Telecomunicaciones
Agenda de la sesión:
Presentación de la Sesión
10:45 Horas: Federico Peña – Oficina de Representación de IEEE
Introducción a IEEE
10:55 Horas: Antonio Luque – IEEE Region 8 Director (Europe, Middle East and Africa)
Antonio Luque currently holds the position of Associate Professor in the Department of Electronics Engineering, University of Seville. He has authored 20 journal papers, 40 conference papers, 3 book chapters, and a text book, in addition to supervising two PhD students. He has been invited researcher and teacher at the Swiss Federal Institute of Technology Lausanne (Switzerland), Auburn University (AL, USA), Delft University of Technology (Netherlands), Jade University (Germany), Harbin Institute of Technology (China) and Tech Institute of Monterrey (Mexico). In IEEE he is currently serving, among other positions, as 2021-2022 Director of Region 8 (Europe, Middle East, and Africa), Secretary of the Audit Committee, and member of the European Public Policy Committee.
IEEE & La Ingenieria Aeroespacial y Telecomunicaciones
11:30 Horas: Víctor Rodrigo Núñez – Ph.D.degree in Aerospace Engineering from Universidad Politécnica de Madrid
Member of the Group PIR – ESA for the development of Space Launcher: Europe Ariane 6
Independent evaluatorde of the European Organization: "Fusion for Energy" for the ITER Program.
He has participated in the development of the following Telecommunications Programs:
Comercials: EUROSTAR 3000; ASTRIUM
Tecnologicals: ARTEMIS; ALPHABUS; SMALLGEO; OLYMPUS
Navigation: GALILEO
Founder and Former CEO of CRISA/AIRBUS
Conclusiones y Preguntas
12:10 Horas